SAN JACINTO DAY FESTIVAL AND BATTLE REENACTMENT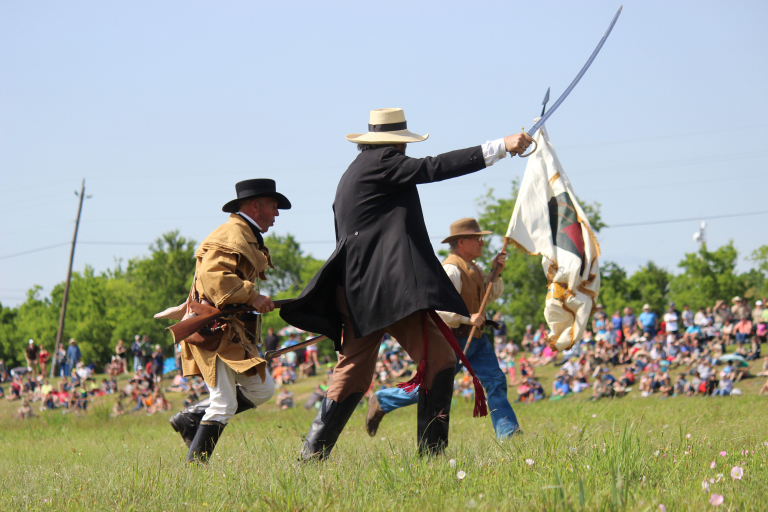 April 18, 2020, is the date of the next San Jacinto Day Festival and Battle Reenactment. Mark your calendar to celebrate this event at the site of the battle that won Texas independence.
As plans progress, information about the event will be added here.
< Back to News and Events