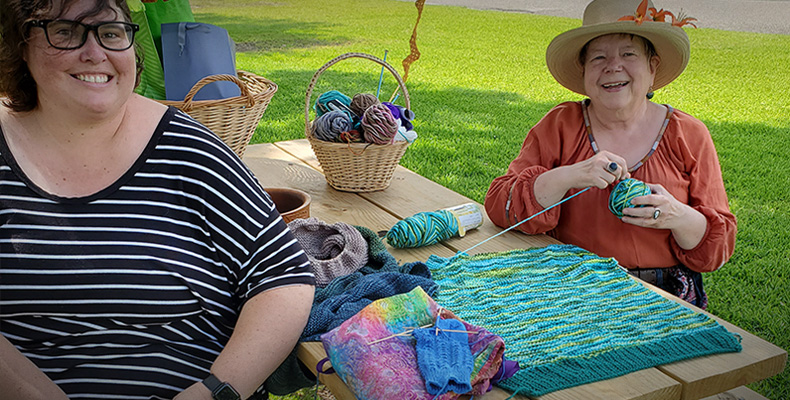 CALLING ALL KNITTERs and crocheters! Celebrate World Wide Knit (& Crochet) in Public Day at the San Jacinto Battleground. You bring the yarn and needles or hook, we'll provide the water, and we'll celebrate in the shade at the San Jacinto Battleground.
When: Saturday, June 10; drop in between 10:00 a.m. and 1:00 p.m.
Where: Outside the San Jacinto Monument, under the trees. See below for a map.
Age Range: Knitters and crocheters of all ages are welcome
Cost: Free
Notes: Picnic tables available, but bring a folding chair if you want a more comfortable seat. Prizes will be raffled off at 10:30 and 12:30.