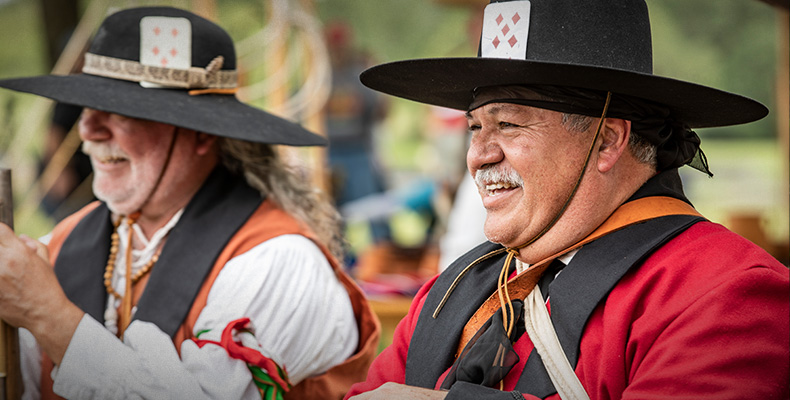 EVERYONE IN 1830S TEXAS would have put on a hat before leaving the house. Rugged frontiersmen wore coonskin caps. Farmers wore homemade straw hats fashioned from palmetto or oat straw to protect themselves from the fierce Texas sun, while in town, men bought broad-brimmed, round-crowned wool hats from local stores. Women would have also made sure to cover their hair with a bonnet before stepping outside.
During the Battle of San Jacinto, General Houston ordered his Tejano soldiers to tuck a piece of cardboards into their hatbands so the rest of the Texas Army could distinguish them from the Mexican soldados.
Join us for September's Family Day and make your own hat from the Texas Revolution!
When: Saturday, September 2; drop in between 11:00 a.m. – 3:00 p.m.
Where: San Jacinto Museum
Age Range: Kids 5+; younger children are welcome, but will need to have an adult to help.
Cost: Free