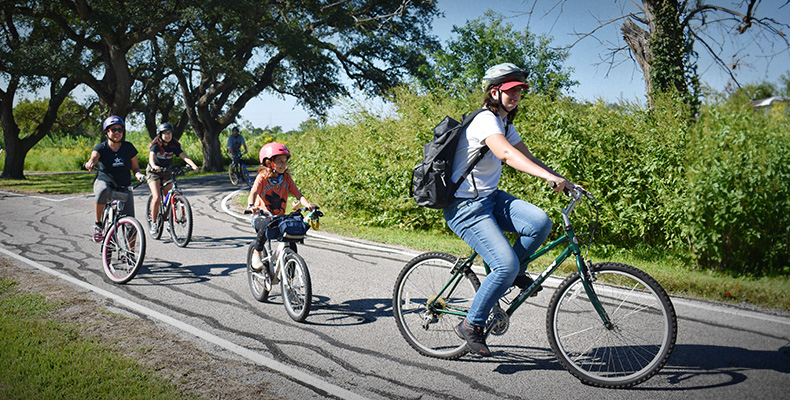 THE ROADS WITHIN the San Jacinto State Historic Site open early for bicyclists. No motorized vehicles will be allowed into the site during this time to promote safe bicycling.
Entrance for cyclists will be from the gate near the end of the Reflection Pool; drivers will be asked to park in the graveled area outside that gate.
Note: Since Cycling Saturday takes place before the site opens, minimal facilities are available. The only restrooms are located at the end of Park Road 1836. Make sure to bring enough water.
Cycling Saturday takes place on the second Saturday of every month.