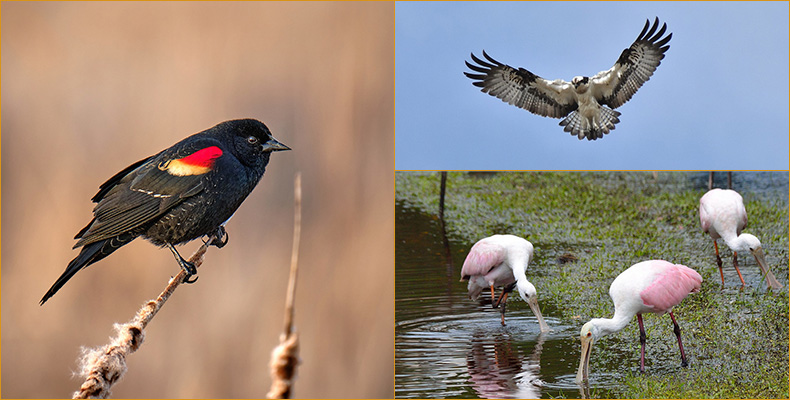 THE NATIVE PRARIE, tidal marsh, and bottomland forest appear much as they did during the Battle of San Jacinto and are home to more than 200 species of birds. From the 1,210-foot long marsh trail and boardwalk, visitors will spot coastal birds like the Red-winged Blackbird, Roseate Spoonbill, Wood Stork, Mottled Duck, Osprey, and White Pelican as well as other wetland denizens such as the River Otter.
The best time for birding is first thing in the morning, so the site will open two hours early so birders and photographers can enjoy early morning at the site, from 7:00 A.M. to 9:00 A.M. The site is open to vehicles, but please be respectful of those enjoying the wildlife and keep noise to a minimum. Enter at the gates off Vista Road or Independence Parkway.
Note: Since this event takes place before the Monument and Museum open, minimal facilities are available. The only restrooms are located at the end of Park Road 1836.
For more information, email or call 281.479.2431.