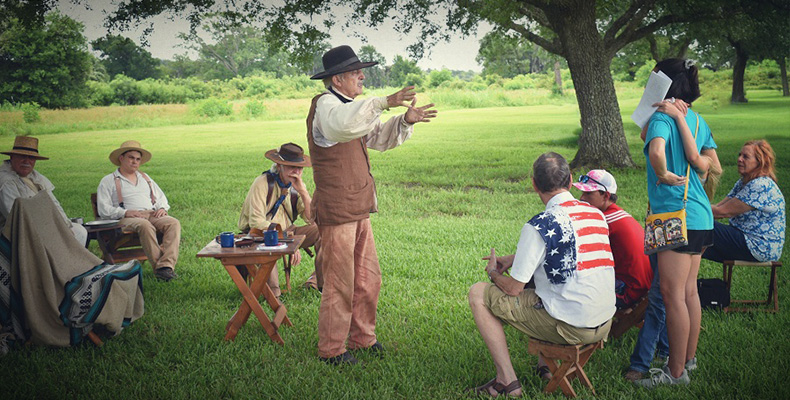 WHAT WAS LIFE IN TEXAS LIKE during the Texas Revolution? What weapons did the Texian soldiers have and how did they fire them? What sort of food did the army eat while marching? And what did the women and children do while the men were away in the army?
This spring break, travel back in time to 1836 and find out!
At the Join the Texian Army spring break program, you can watch cannon demonstrations, participate in living history demonstrations, and enjoy some arts and crafts activities. It's fun for the whole family!
The event runs from noon until 3:00 p.m.; it should take an hour to an hour and a half to go through all the stations. Cannon fire will be on the hour and the half-hour.
Cost: $5/kid (San Jacinto Museum and Battlefield Association members); $10/kid (non-members); parents and guardians are free. Purchase your tickets today! Children must be accompanied by an adult. Suitable for kids aged 6 and up.