FIELDS OF HONOR: A LUMINOUS TRIBUTE at San Jacinto will take place on Saturday, December 2, 2023, to commemorate the sacrifice of the over 21,500 Texans who have given their lives in armed conflict. Volunteer groups are being sought to participate by placing and picking up 21,500 candles on the San Jacinto Battlefield to visually depict what President Abraham Lincoln called "the last full measure of devotion."
The San Jacinto Battlefield represents both liberty and the price required to maintain it. This special event will serve to educate current and future generations about the sacrifices made by our ancestors for our benefit.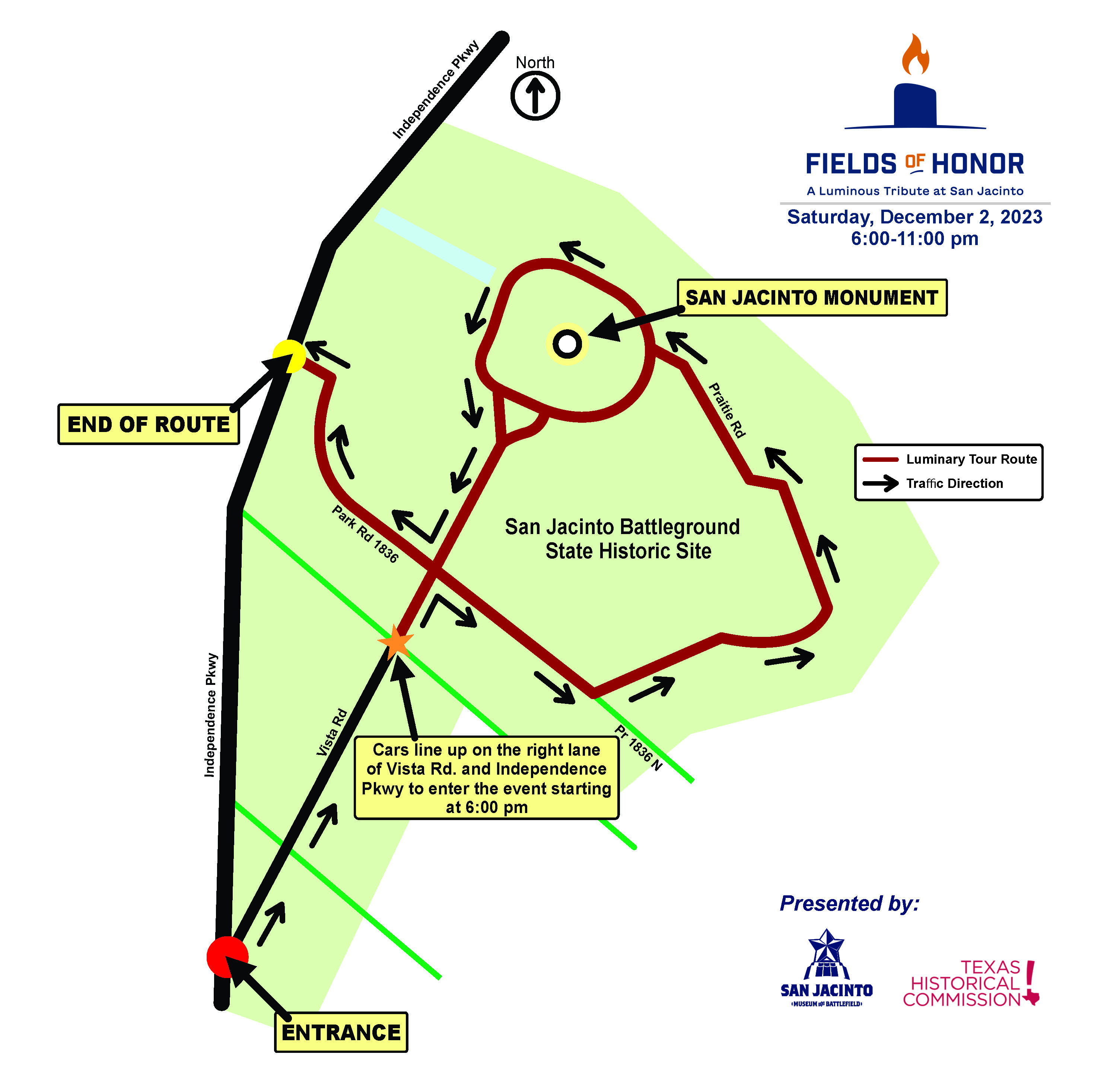 Entrance is from Independence Parkway; turn right at Vista Road where the right lane splits off from Independence Parkway.
Learn more about the event.
Sponsorship Opportunities
Battleground of Light Donation of $5,000 and over
Fields of Honor Donations from $2,000 to $4,999
Prairies of Courage Donation up to $1,999
Donations needed:
22,000 LED Battery Operated Candles - approximately $5,500
12.6 yards of sand - approximately $300
22,000 6 lb. White Wax Lined Bags - approximately $1,600
500 3.5 oz plastic cups - approximately $200
Boxes - approximately $1,700
Total Budget: $30,000
To become a sponsor, sign up, or find out more, contact Kali Ellis at 281.429.2421