2016 San Jacinto Day Festival and Battle Reenactment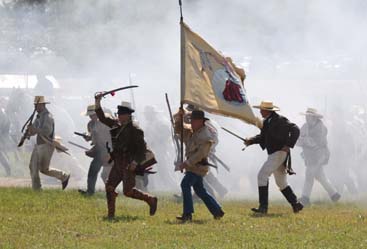 The 2016 San Jacinto Day Festival and Battle Reenactment will take place on Saturday, April 23, 2016, from 10:00 a.m. to 6 p.m. The reenactment of the Battle of San Jacinto, complete with cannons, horses, and pyrotechnics, takes place at 3 p.m. Volunteers and vendors are welcome to apply to participate - we can't do it without you! Visit the Annual Reenactment page for pictures from prior years, and then plan to come to this full-day, exciting event. Find out about Parking, or view the Entertainment Schedule.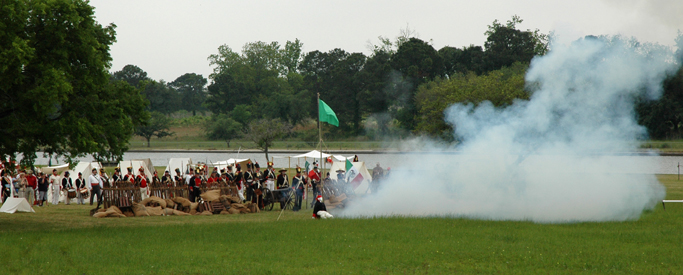 Entertainers and educators include:
"All Stars" Youth Banjo Band is made up of boys and girls playing plectrum and 5-string banjos, ukuleles, mandolins, bass guitars, fiddles, keyboard and drums, as well as singers and dancers, in a program that is fun, heart-warming and inspirational.
Baytown Nature Center and Eddie V. Gray Wetlands Center are dedicated to increasing awareness, understanding and appreciation of wetlands, the environment, and cultural history through environmental education recreation.
Charles Lara aka Black Beaver will reenact a Delaware Blanket Trader to teach festival goers about the Texas of the 1800s.
Representatives from the

Buffalo Soldiers National Museum

(BSNM) will provide presentations dedicated to preserving the legacy and honor of the African-American soldier.

Danza Azteca Taxcayolotl

will perform a version of a Danza Azteca ceremony with a dozen dancers dressed in colorful regalia, utilizing natural instruments to compose traditional rhythms for ceremonial dancing.

K.R. Wood (Camp Cookie)

will bring history to life through songs and tales with the Chuck Wagon of Texas History.
Last Chance Forever, The Birds of Prey Conservancy will present interactive demonstrations of magnificent birds including hawks, owls, eagles, falcons and vultures.
North Harris County Dulcimer Society will provide musical entertainment throughout the day.
Exhibit of TPWD's popular

Operation Game Thief

, its wildlife crime-stoppers program offering rewards of up to $1,000 for information leading to the arrest and conviction for a wildlife crime.
Phydeaux's Flying Flea Circus and Wahoo Medicine Show will offer cures for all maladies at his Wahoo Medicine Show, and as Flea Meister for Phydeaux's Flying Flea Circus, put his (invisible) fleas through their paces.

Texas Snakes

is a fun and hands-on educational show of many different species of non-venomous indigenous snakes of Texas for the children to view and touch.
Amusements that will operate throughout the day includ camel rides and mechanical bull rides from Bronco Billy's Bucking Bulls.
Blacksmiths, weavers, spinners, and other demonstrators - including the popular Baytown Area Quilt Guild - will give visitors a full sense of how life was in the early 1800s.
Sutlers (civilians who sold provisions to military posts) will be on hand to sell or show their wares.
Texas Parks & Wildlife Department will offer archery classes for young people.
Visitors can also view the restored marshlands and look for otters, great blue herons, osprey, mottled ducks and American avocets.
Representatives of the San Jacinto Descentants, the Daughters of the Republic of Texas, the Sons of the Republic of Texas, the Texas General Land Office and the Texas Independence Trail Region will be on hand to share their history.
Texas Independence Square Dancers will demonstrate square dancing and give lessons.
Visitors can browse through the vendor area to admire unique hand-crafted items, Texas products and history-related items.
Visit the Texian and Mexican camps throughout the day to find out about life in the army in 1836.
A variety of festival favorites from over 15 food vendors will be available.
The Children's Area - sponsored by The Dow Chemical Company and Deer Park ISD - includes:
Make-and-take history activities and crafts created and overseen by Gifted/Talented specialists from Deer Park ISD.
Marsha's Petting Zoo with sheep, goats and other friendly small animals.
A 55' train complete with train whistle and Texan and American flags.
Entertainment Schedule
Main Stage
Children's Stage
Festival Grounds
Monument Theatre
TIME
ENTERTAINMENT
11:30 a.m. and 12:30 p.m.
General Sam Houston as portrayed by living historian

Jack Edmondson
Parking
The free parking for the San Jacinto Festival is new and improved this year! Event parking will be in the Shell Contractor parking lot at 4400 Block Hwy 225, Deer Park, Texas, located on the north side of the feeder road of Pasadena Freeway (HWY 225), between Tidal Road and Sam Houston Parkway (Beltway 8). Free shuttles between the festival and this lot run from 9:30 am to 6:30 pm.
Disabled parking is available at the Battleship Texas parking lot (disabled placard or license plate required) at 3523 Independence Pkwy, La Porte, Texas 77571.
Note: parking will not be allowed for visitors near the San Jacinto Monument, as in past years.
Download a printable pdf version of the parking map.
This festival remains admission-free thanks to its sponsors.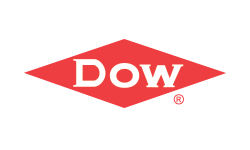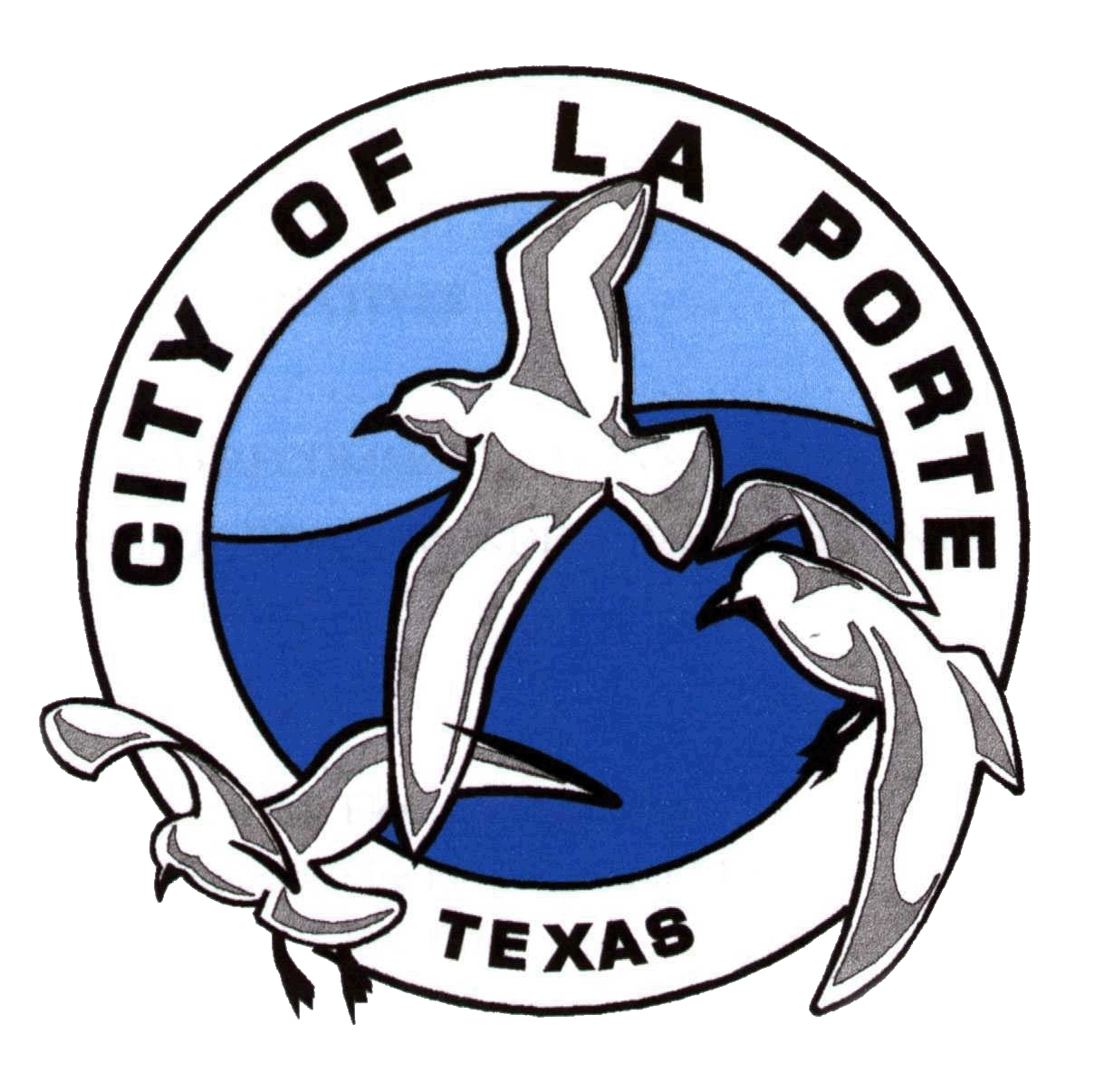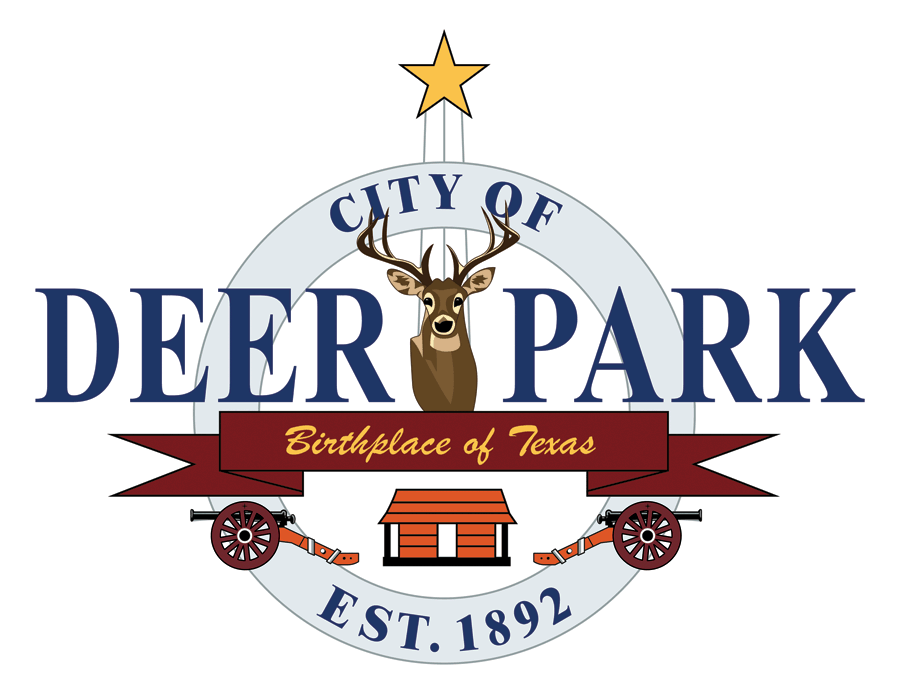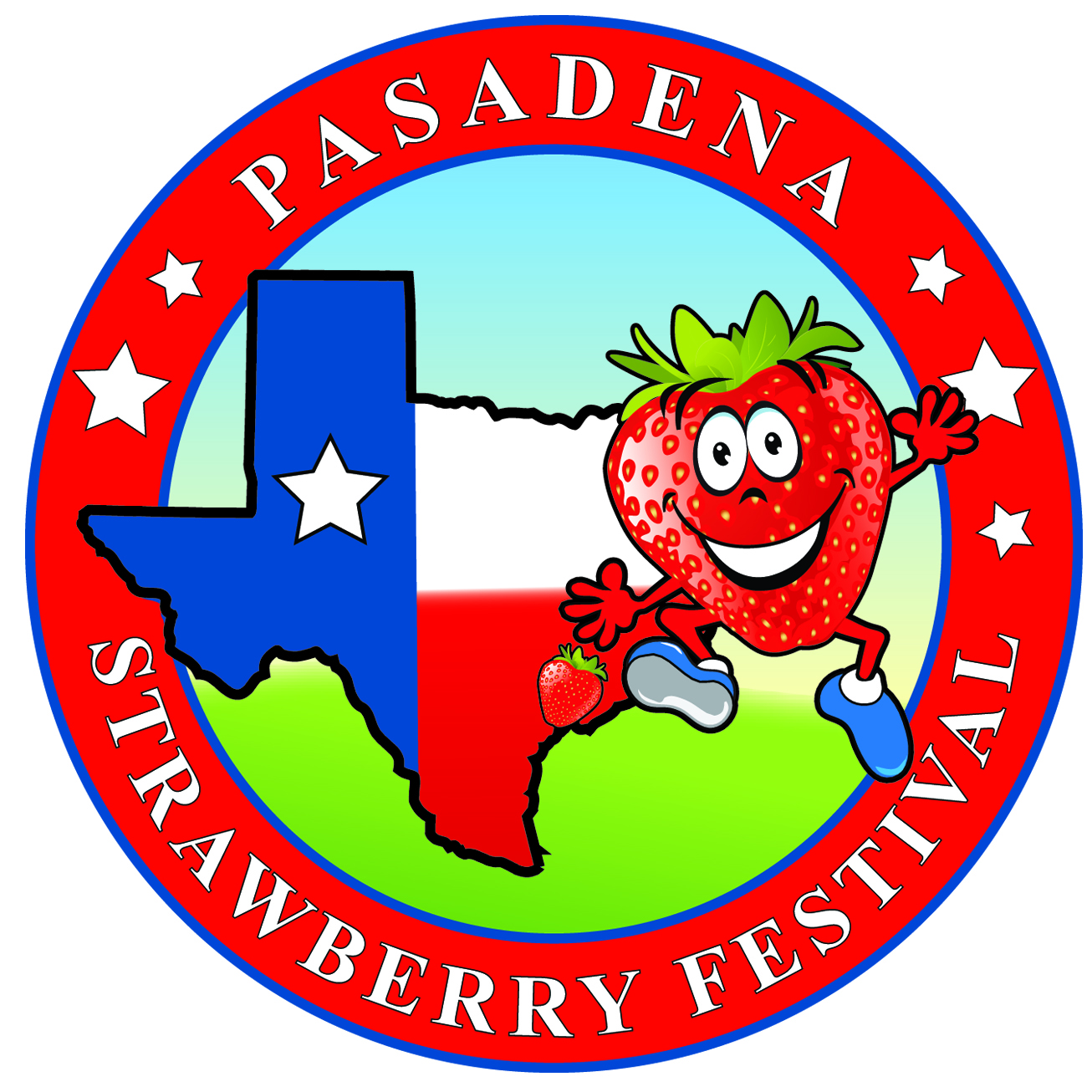 Spirit Bank of Texas
Houston First
Texas Parks & Wildlife
San Jacinto Museum of History Association
San Jacinto Volunteers
San Jacinto College
Vopak
Deer Park ISD
CenterPoint Energy
NRG
ExxonMobil - Baytown
Hampton Inn & Suites Deer Park
BrandExtract
Office Systems of Texas
Kirby Inland Marine
ITC
The Albert & Ethel Herztein Charitable Foundation
Community Toyota
Thank you to volunteers from:
San Jacinto Volunteers
Pasadena Strawberry Festival
San Jacinto College
Clean Harbors
La Porte EMS team
Clear Horizons Early College High School
Walter Prescott Webb Society
Boy Scouts of America
< Back to News and Events