Tales from the tombstone
A Candlelight Graveyard Tour at the San Jacinto Battleground
Oct 29 2022 - 6:15pm to 7:30pm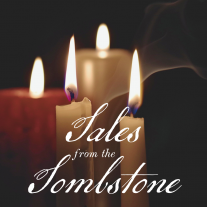 The San Jacinto Battleground has been a final resting place for Texans for at least 200 years. This Halloween weekend, join us for a special candlelight tour of two of our cemeteries to illuminate the real stories of the men and women who lived, fought and died here.
When: Friday, October 28 & Saturday, October 29; 6:15 pm – 7:30 pm
Where: Meet at the picnic tables by the Battleship TEXAS. We'll send out a map of where to park the week of the tour.
Ages: recommended 12+
Activity Level: Easy; we will walk about a quarter mile through grass
Cost: $15 (members); $20 (non-members). Space is limited, so buy your tickets online while they still last.
Things to Bring: Sturdy shoes and bug spray (we will be walking through grass)
Notes: Tours will be cancelled in case of rain or inclement weather.
For more information, email san-jacinto-battleground@thc.texas.gov or call 281-479-2431.
< Back to News and Events