San Jacinto Day Dinner
Celebrating the 181st Anniversary of the Battle of San Jacinto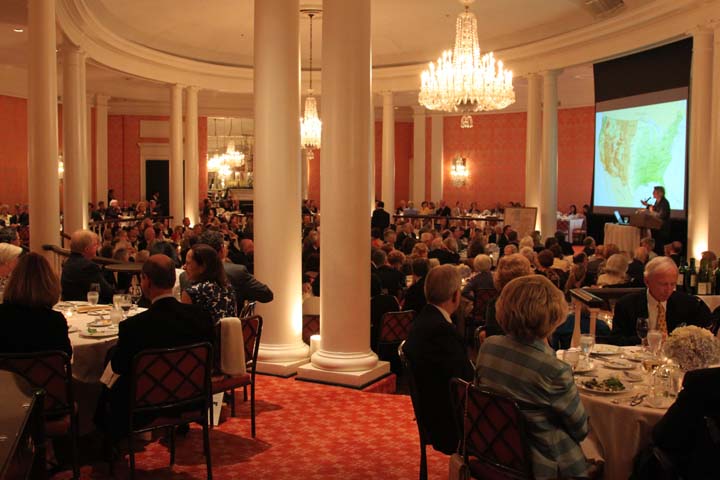 Engage with people who love history at the annual San Jacinto Day Dinner, held on Tuesday, April 18, 2017, at the Houston Country Club. The evening opens with cocktails at 6:30, with the program and dinner beginning at 7:15.
This year the guest speaker will be Dr. Paul N. Spellman. Dr. Spellman teaches U.S. and Texas History at Wharton County Junior College, where he has been a member of the faculty since 1998. He received his B.A. from Southwestern University, his M.A. from the University of Texas at Austin, and his Ph.D. from the University of Houston. Dr. Spellman is the author of nine books on Texas History, including Old 300: Gone To Texas in 2014. He is an engaging speaker, a member of the Texas State Historical Association, and was inducted into the Western Writers of America in 2009.
Your support by attending this event makes history matter to the tens of thousands of people who visit the San Jacinto Museum of History each year. Tickets are available; contact sanjacevents@gmail.com, or 713.703.9993.
Business Attire Reservations Required
Underwriters include:
John L. Wortham & Son, L.P.
W.S. Bellows Construction Corporation
John P. McGovern Foundation
< Back to News and Events