San Jacinto Museum of History Auction
HELP KEEP THE STAR SHINING BRIGHT
The San Jacinto Museum of History is preparing to hold its very first online auction beginning April 21 and extending to May 13. The auction will include unique experiences, historic documents, one-of-a-kind items, hand-crafted items, "bundles of books" and much more.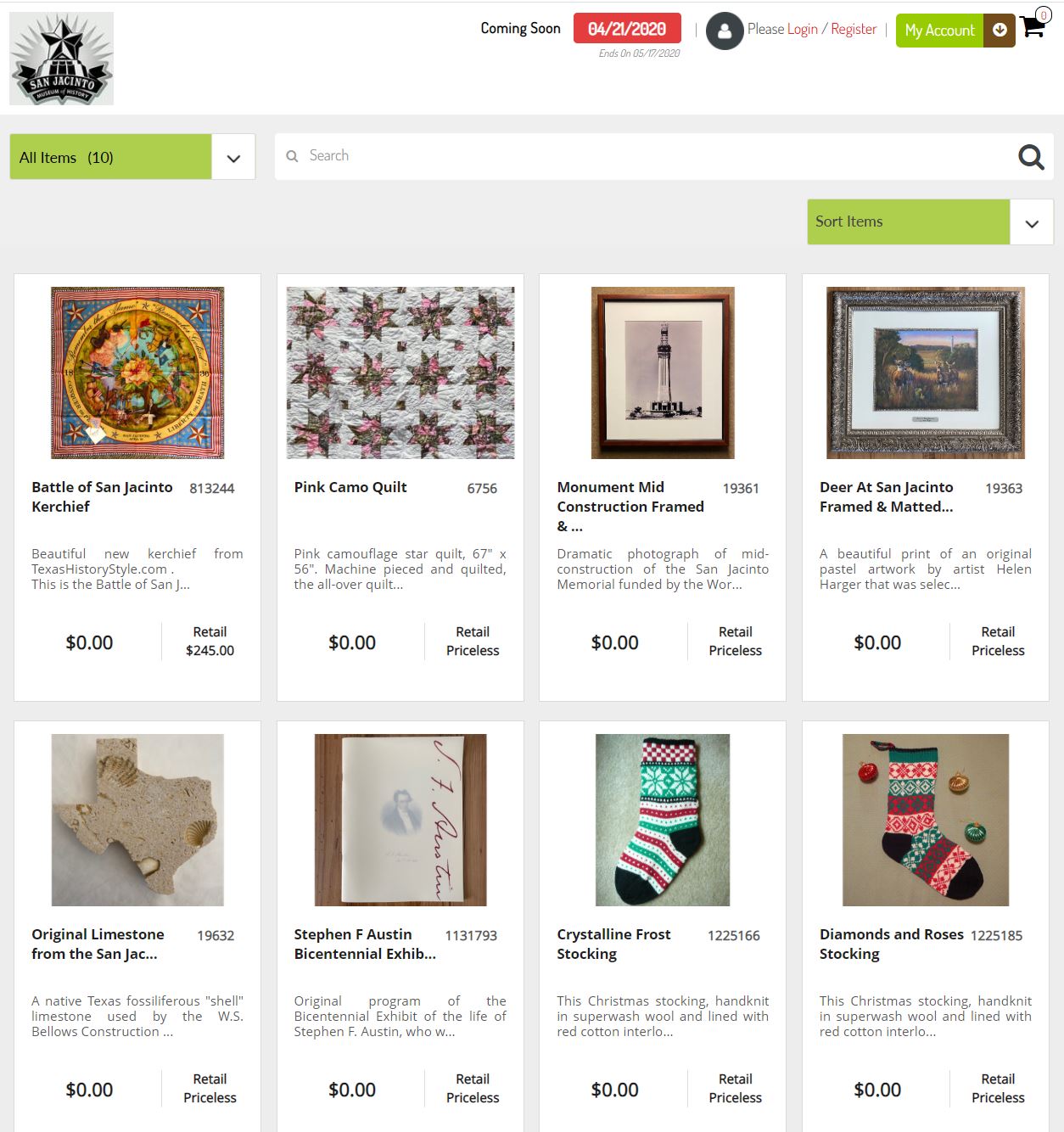 Thanks to some generous donors, there is a variety of items up for bidding, many of them suitable as gifts for Mother's Day, Father's Day, or graduation. Bid on special experiences, such as a private tour of exhibits. Place your bid early, but don't forget to return and see how your bid doing before the auction closes on May 13.
All proceeds benefit the San Jacinto Museum of History whose purposes are to collect and preserve significant historical materials which relate to the early history and culture of Texas, and to promote the study of the history of Texas through exhibits, publications and educational programs.
The San Jacinto Museum of History is a 501(c)3 non-profit educational association operating without state or federal funding. Your participation is more important now than ever before.
Help keep the star shining bright.
< Back to News and Events