Join the Texian Army!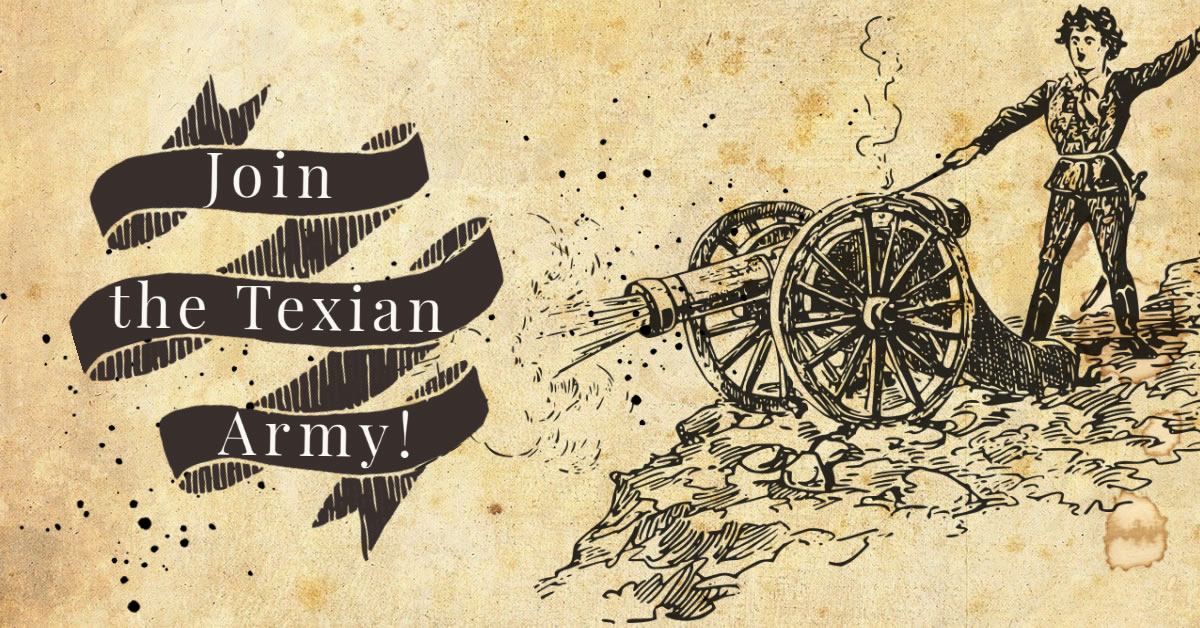 Do you have what it took to be a soldier in the Texas Revolution? Find out at the San Jacinto Battleground's special summer programing.
Before the Battle of San Jacinto, General Houston spent two weeks training his men at Bernardo Plantation. There, they learned how to march and fight in formation and prepared the supplies they needed for the battle. It is also where the army took possession of the Twin Sisters, the Texian army's only cannons.
At the Join the Texian Army summer program, you can watch weapon demonstrations, participate in (wooden) musket drills, make (candy) bullet cartridges and see how soldiers lived during the Texas Revolution.
Date: Friday, June 18; Friday, July 16; Friday, August 13
Time: 10:00 am – 2:00 pm; it should take about an hour to go through all the stations. Cannon fire will be on the hour and the half hour.
Where: Outside the San Jacinto Monument, by the trailhead to the marsh boardwalk
Ages: Kids 6+
Things to Bring: Prepare for the weather (water, sunscreen, a hat) and bug spray
Cost: $14/kid (members); $20/kid (non-members); parents are free. Ticket includes entry to the museum for the entire family. Museum members will be emailed a discount code. Tickets can be bought in advance online or in-person the day of the event, but space is limited. Online tickets are available at Eventbrite.
Note: Children must be accompanied to the event by an adult.
For more information, call 281-479-2431 or email san-jacinto-battleground@thc.texas.gov
< Back to News and Events