Join the Texian Army!
March 18 & 19, 2022, noon to 3:00 p.m.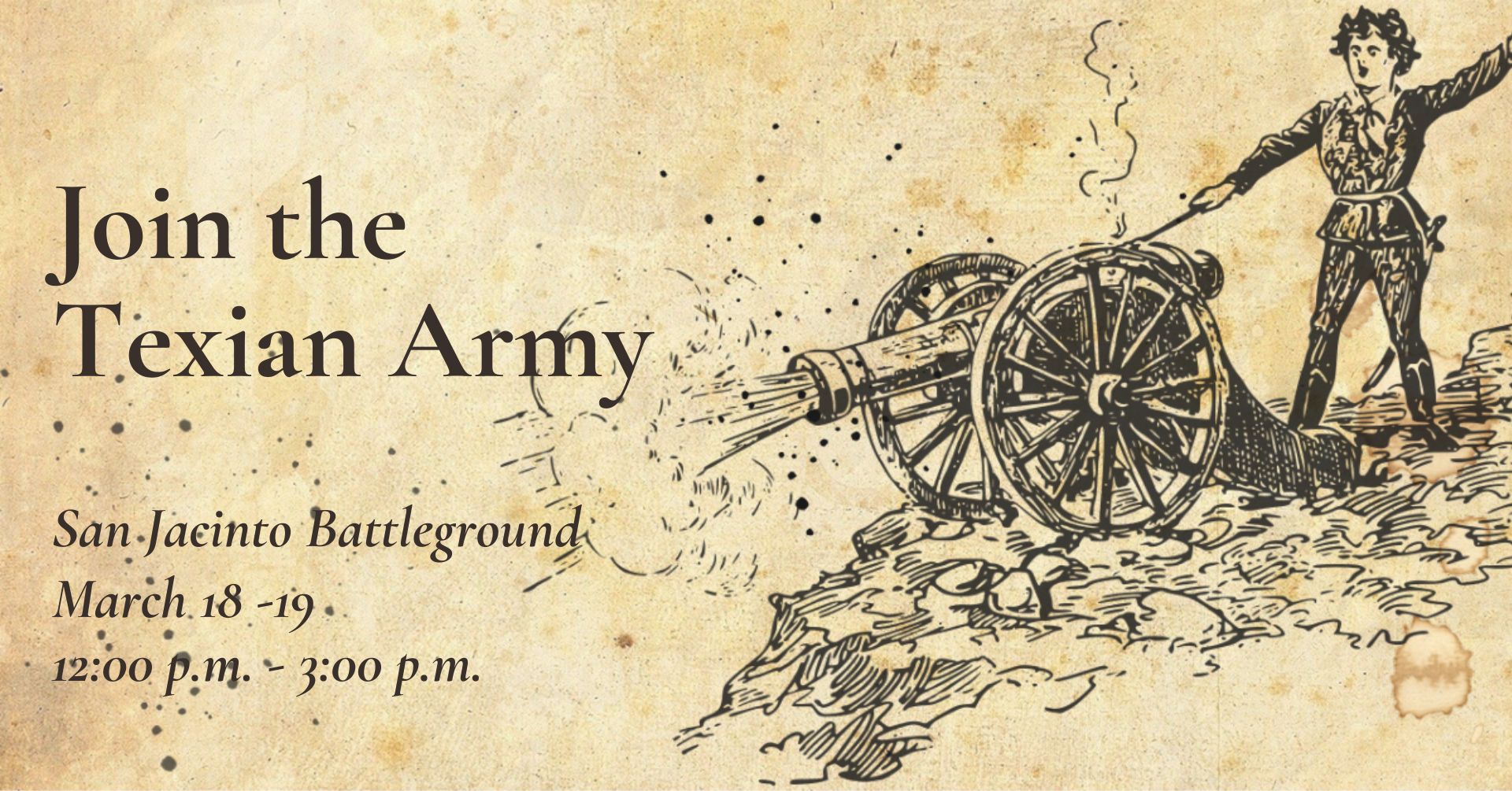 What was life in Texas like during the Texas Revolution? What weapons did the Texian soldiers have and how did they fire them? What sort of food did the army eat while marching? And what did the women and children do while the men were away in the army?
This spring break, travel back in time to 1836 and find out!
At the Join the Texian Army spring break program, you can watch cannon demonstrations, participate in (wooden) musket drills, make (candy) bullet cartridges, try a piece of (real) camp bread and see if you could make it to safety in the Runaway Scrape.
This program occurs on Friday, March 18 and Saturday, March 19 from noon to 3:00 p.m.; it should take an hour or an hour and a half to go through all the stations. This is an outdoor event, and will take place outside the San Jacinto Monument, by the trailhead to the marsh boardwalk. Look for the cannon! Cannon fire will be on the hour and the half hour,
Suitable for kides aged 6 and up, the cost is $5 per child (San Jacinto Museum and Battlefield Association members); $10 per child (non-members); parents are free. You can buy your tickets in advance on Eventbrite or purchase them in-person the day of the event, but space is limited.
Note: Children must be accompanied to the event by an adult.
For more information, email or call 281-479-2431.
< Back to News and Events