SECOND SATURDAY CYCLING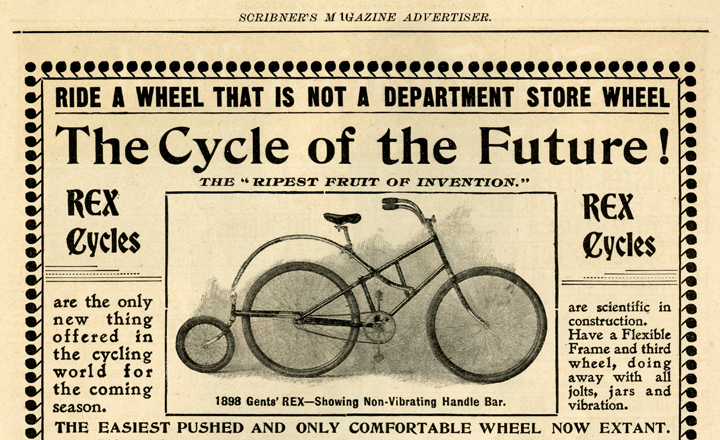 Advertisement from the February 1898 issue of Scribner's Magazine.

Start your year with exercise and take advantage of your Saturday Cycling museum member benefit on Saturday, January 9, 2021: from 7 a.m. to 9 a.m., the roads within the San Jacinto State Historic Site will open early for bicyclists. No motorized vehicules will be allowed into the site during this time, to promote safe bicycling. The early entry for cyclists is available only to members of the San Jacinto Museum of History.
< Back to News and Events