SECOND SATURDAY CYCLING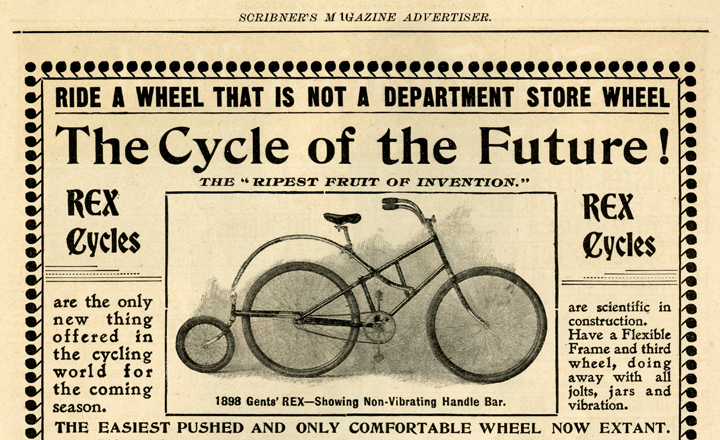 Advertisement from the February 1898 issue of Scribner's Magazine.

Cycling Saturday on February 11, 2023. From 7 a.m. to 9 a.m., the roads within the San Jacinto State Historic Site will open early for bicyclists. No motorized vehicles will be allowed into the site during this time, to promote safe bicycling. Enter off of Independence Parkway by the end of the Reflection Pool, not Vista Road. There is space to park your car outside of the gates. Admission is free.
Because Cycling Saturday takes place before the site opens, there are minimal facilities available. The only restrooms are located at the end of Park Road 1836. Make sure to bring enough water.
< Back to News and Events