Boondocking Under the Star
March 8: This event has been cancelled. Look for a rescheduled date soon.
An overnight stay on the San Jacinto Battleground State Historic Site
Saturday, March 20 to Sunday, March 21, 2021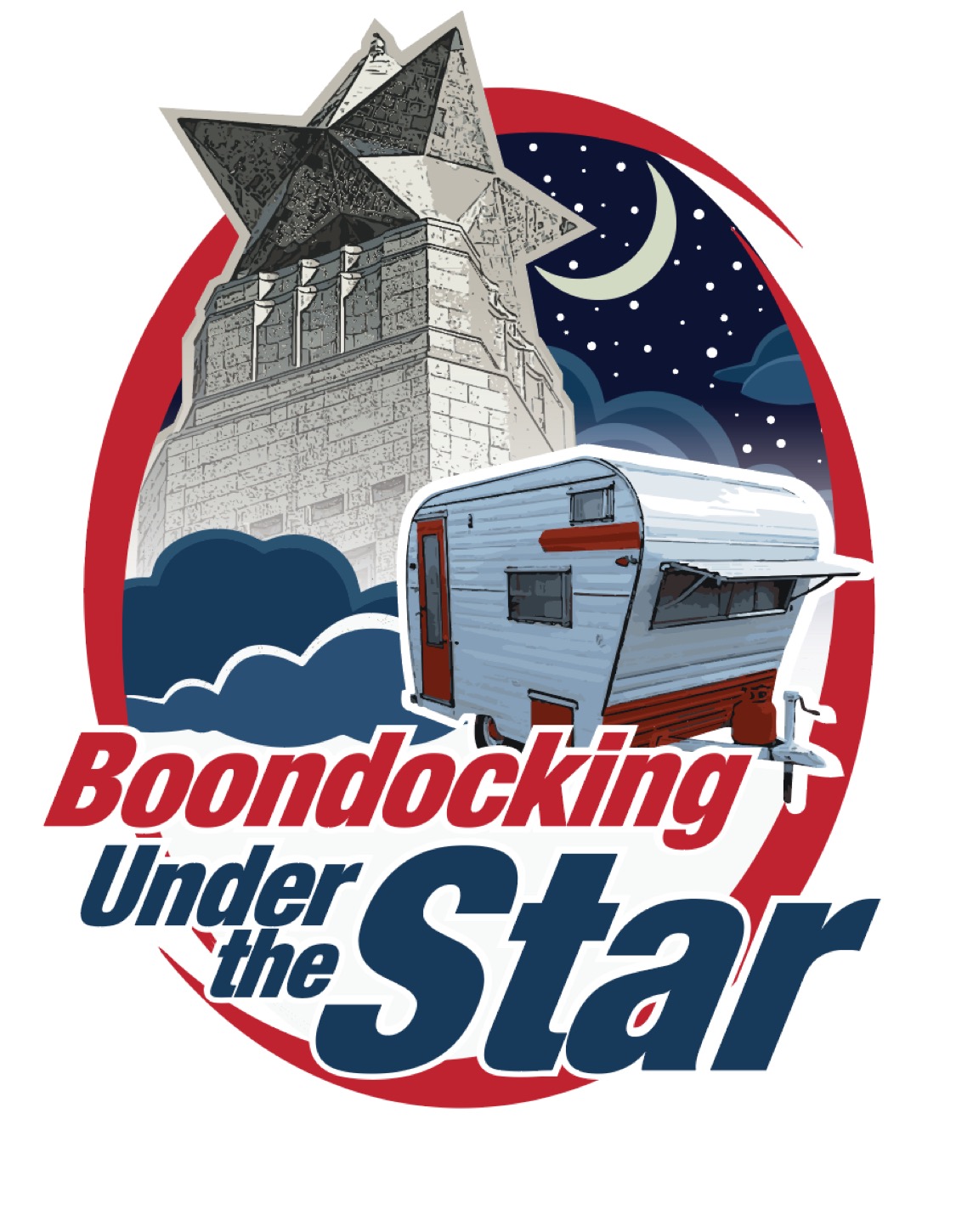 We invite all RVers to join us on this one night for boondocking around the monument. Come for a full evening of history, great food, music, crafts for the kids and plenty of room for bicycling on the 1,200-acre park.
Participants are encouraged to explore the battlefield, enjoy history inside the museum and ride the elevator to the top of the monument. Few get to see the Houston skyline from this vantage point at night – do not miss this opportunity. The special exhibit, A Monumental Experience is also available. There will be firepits available onsite - so bring your seats and gather round. There is plenty of room for social distancing.
There will only be 100 camping slots sold to this event. Registration begins now until all slots are sold. No tent camping available at this event. Cost is $225 per RV for museum members, $250 for non-members.
Admission includes two adult BBQ dinners. Additional meals can be purchased during registration. Breakfast will be served for a small fee on the 21st from 7 a.m. to 9 a.m.
As usual with boondocking, there will be no electric or water hook-ups; generators may be used. For your convenience, there will be porta-potties stationed around the camping area. There will be no assigned parking and slots will be assigned based on arrival times beginning at 5 p.m. on the 20th.
Don't miss the movie showing in the theatre with a 165-seat capacity (80 for COVID) located inside the monument. For our little campers the movie will be family-appropriate. Kids bring your pillows and bag snacks- no drinks inside the theater.
Download, read and sign the Site Rules, fill out the registration form, and send them and your payment in to reserve your spot.
Want to be an event sponsor? The sponsorship opportunies and sign-up form are available to download.
For more details email gmanlove@johnmanlove.com or call 713-376-6281
Timeline of Events for Boondocking under "The Star"
March 20, 2021
5 p.m. Boondockers begin arriving
6-10 p.m. Museum and elevator open to all participants
6-8:30 p.m. Movie Texas Forever!!! Continuous showing every half-hour.
6-7:30 p.m. BBQ Dinner available for take-out inside the monument
6-7:30 p.m. Craft time
6:30 p.m. Battlefield Tour from the Terrace
8:15 p.m. Music and fun begins
8:30 p.m. Movie (to be determined) shown in the theatre
8:30 p.m. Horseshoe contest – sign-up in the amphitheater
11:00 p.m. In and out ends at this time.
March 21, 2021
7-9 a.m. Breakfast available for take-out inside the monument
7-9 a.m. Final touches on craft items
10 a.m. Departure
Mosquito Alert: Please bring ample spray or lotion so you can enjoy a pest-free event.
< Back to News and Events