San Jacinto Day Dinner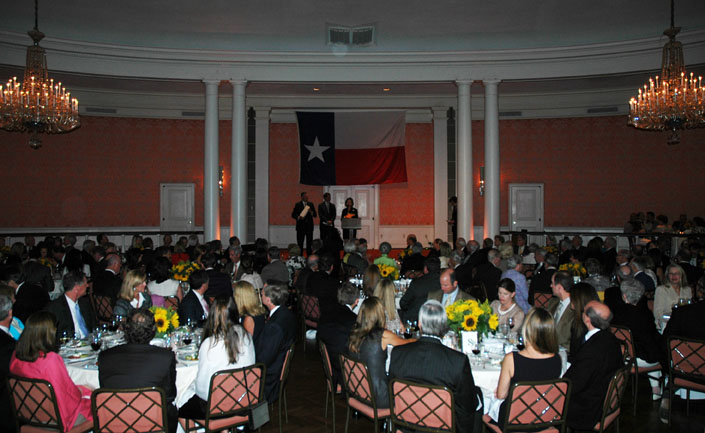 Join us on Wednesday, April 17, 2019, at the Houston Country Club for the annual San Jacinto Day Dinner. This year, the dinner will recognize Governor Mark W. White, Jr., a man who, like the soldiers at San Jacinto, dedicated most of his life to improving Texas, especially education in Texas. Governor White served on the board of the San Jacinto Museum for nine years, where he had an enormous impact providing sage advice and helping the museum navigate through processes in Austin.
The evening will include guest speaker Justice Ken Wise, whose talk last year was so engaging and funny that he was asked to return to tell other tales.
Reservations are required; contact Mequet Werlin for questions, or reserve online.
< Back to News and Events