Texas Revolution Touch Table
Hold History in Your Hand
July 16, 2023 1:00 p.m. to 4:00 p.m.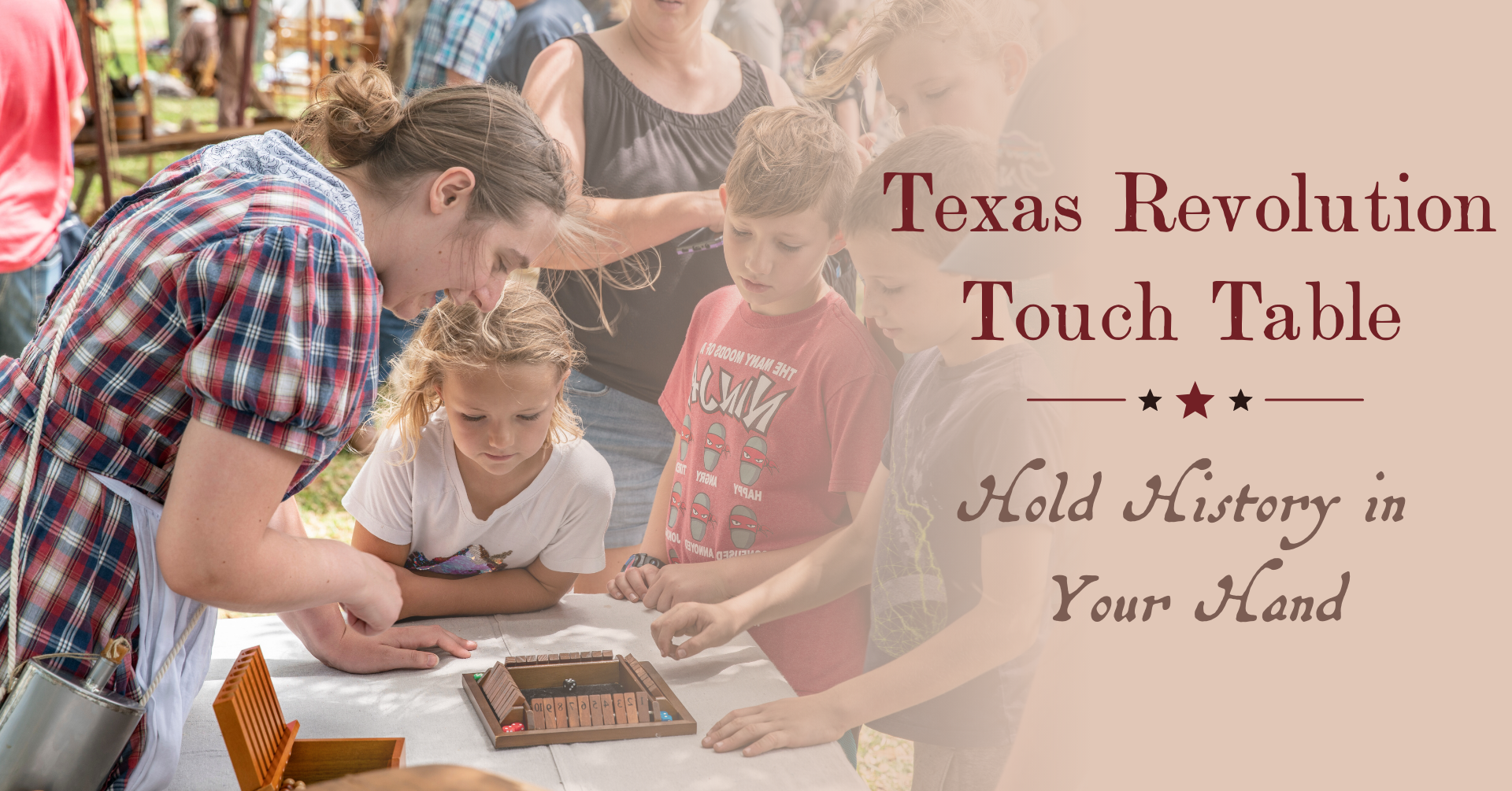 Stop by the San Jacinto Museum for a chance to play with replicas of 19th-century toys, weapons, tools, food, clothing, and much more. Learn all about the Battle of San Jacinto and life on the Texas frontier, and imagine yourself in the shoes of a soldier or someone living on the frontier.
Drop in anytime between 1:00 and 4:00 p.m., the experience is free with purchase of a ticket to the Museum, and is suitable for ages 5 and up.
< Back to News and Events